OMT introduces KidsOnline, cloud-based Nursery and Kindergarten Management System

Share the post
OMT introduces the innovative cloud-based nursery and kindergarten management system KidsOnline (www.kidsonline.edu.vn) in March 2016 , with premier kindergartens in Hanoi like JustKids and Bee's Education adopting KidsOnline in May 2016. KidsOnline meets all needs for school operation management and reporting and is also a great tool for 2-way school-parent communication.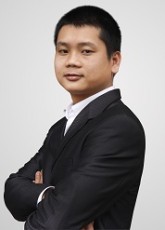 CEO of OMT Le Huy Long expresses his enthusiasm about KidsOnline: "As parents of young children, we develop KidsOnline to serve other young, technology-savvy parents with kids at pre-school nurseries and kindergartens in urban centers of Vietnam. According to UNESCO 2015 report, there are 700.000 pre-school children in over 16.000 private nurseries and kindergartens in Vietnam, majority of whose parents own smartphone, are app savvy and can pay for KidsOnline service to follow their kids at childcare centers and enrich their experience growing up the kid with communication with teachers, schools and other parents via our app. Next, we aim to reach private and public early childhood care centers in other regions of Vietnam, serving 4.3 million Vietnamese pre-school children"
KidsOnline was showcased at the Innovation Roadshow 2016, co-organized by the Embassy of the U.S.A and the Vietnam Ministry of Science and Technology in March 2016 in Hanoi and is a finalist to HATCH! Incubation Program 2016.
---
---