OMT in a nutshell

Share the post
The Online Management Training Company (OMT) is a leading Vietnamese software-as-a-service provider to educational and learning institutions. The company was established on January 7th, 2010 under Business License No. 0104361240; currently having a workforce of over 100 professionals in two offices in Hanoi and Hochiminh City.
By 2023, the process of digital transformation in Vietnamese educational institutions has significantly intensified, led by initiatives spearheaded by the Government pursuing a smart nation strategy and prompted by the education sectors' responses to covid19-induced school closures. Parents and regulators are increasingly demanding standard-based, professional education services, based on trackable management systems.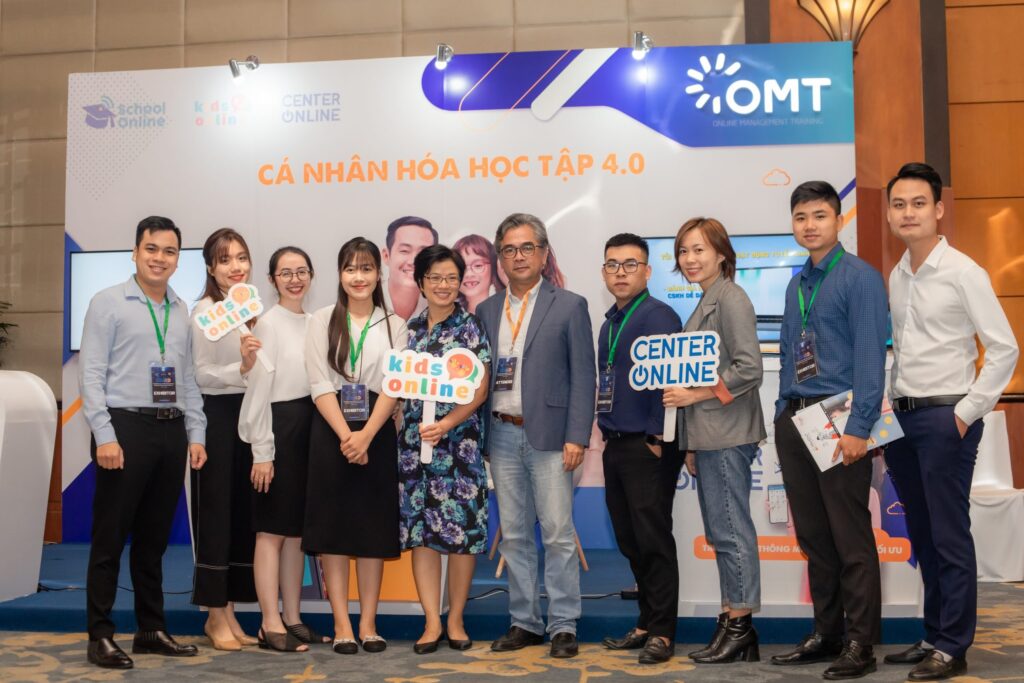 In meeting these pressing needs, OMT offers cloud-based and on-premise school management systems and related services to educational institutions in Vietnam that are relevant, cost-effective and flexible. Our school management solutions respond to school administrators, parents and teachers' wishes for a smarter way to communicate and a more friendly, more affordable way to manage schools.
Our portfolio of solutions and services includes:
– SchoolOnline, a comprehensive school management system used by leading school systems in Vietnam, including the Olympia Schools, Japan International School, Wellspring, among others;
– CenterOnline, a cloud management system for extracurricular teaching/training centers to manage their operations from Customer Relationship Management (CRM) to class management and learning management;
– KidsOnline, the most popular, AI-enabled kindergarten management system in Vietnam. It enables administrators to monitor operations, produce consolidated and individualized reports, generate invoices accurately and securely. KidsOnline helps teachers broadcast class activities, schedules, notices with parents on the app, monitor class and each child in the class by a number of parameters consistently and effectively, improving their productivity and performance by as much as 30%. In September 2021, KidsOnline was independently reviewed and certified by Education Alliance Finland (EAF) for "fit for use" by early childhood educators and administrators worldwide.
OMT Education is the online teaching platform that enables other technology-enabled educational resources providers like language learning apps, thematic learning apps, online test prep, online curricula… to seamlessly operate in KidsOnline, SchoolOnline, CenterOnline environment and provide one-stop-shop online services to schools, teachers and students, enriching their user experience on our platforms and bringing more values to their online teaching/learning journey with OMT.
---
---