Five days, 63 sets of customized COVID-19 manual made ready for the new school year

Share the post
In an effort to support Vietnam Ministry of Education and Training and provincial Department of Education and Training with the up-coming reopening of schools, Med247 and KidsOnline  took initiative to compile covid19 communication materials from UNICEF ("My Hero is You"), Ministry of Health  and CDC Viet Nam into "COVID-19 Manuals for Schools and Preschools" in 63 provinces of Vietnam.
The manual is individualized for each of the 63 provinces and cities of Vietnam, using the healthcare hotlines and logo of that province. Each manual comes with a set of 10 customized, ready-to-print posters that can also be used in school online communication channels.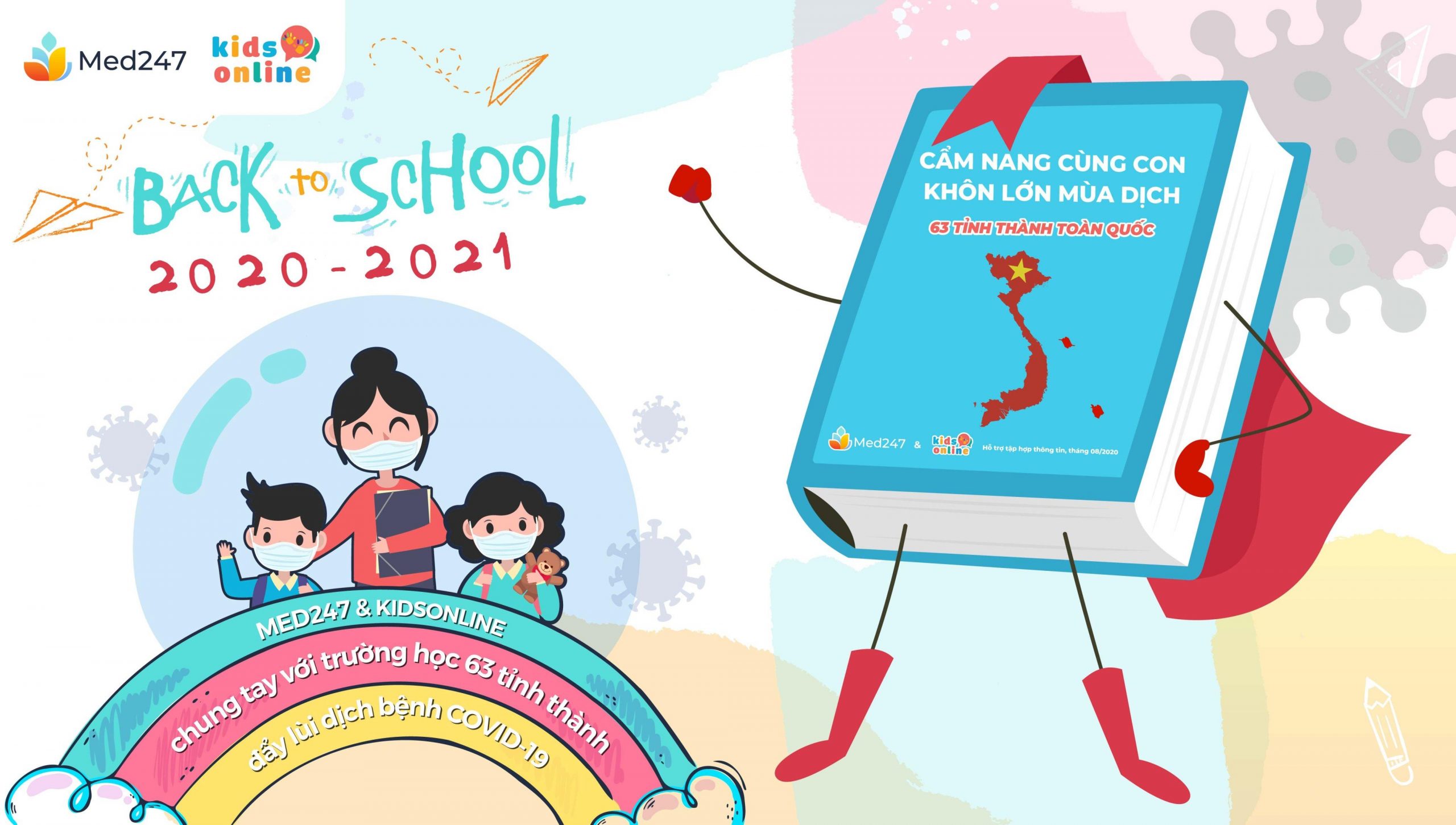 All work was done within a short 5 days including weekend, by a young, devoted and talented team of graphic designers and contents editors.
Speaking on behalf of the joint communication team, Thao Nguyen, Chief Growth Officer of Med247 noted: "During the second wave outbreak of covid19, when schools are preparing for the new school year, the Med247 and KidsOnline teams are honored and humbled throughout this whole experience, knowing that our works come on time to help schools mitigate the spreading of coronas virus throughout Vietnam. This work alsp amplifies Med247 doctors' ongoing initiative to provide free tele-medicine consultation to children in the covid19-affected cities and provinces." 
In addition to UNICEF and MOET sharing these timely resources to the official channels (provincial DOETs), KidsOnline and Med247 are rallying up their partner networks to put in additional effort and send province-specific files directly to schools, kindergartens, language centers in those provinces.
The rush is for maximum number of schools, kindergartens and learning centers to make use of these free resources when starting their new school year.
The province-specific COVID-19 manual for schools and preschools in 63 provinces/cities in Vietnam can be downloaded here .
---
---