OMT contributes to UNICEF "REIMAGINE TALK" on Vietnam tackling the digital gap in education

Share the post
Ahead of the MOET-ASEAN-UNICEF conference on Digital Transformation of the Education System throughout ASEAN, the Reimagine Talk, organized by UNICEF UNICEF Vietnam  in Hanoi on 9th October 2020, was an curated dialogue highlighting key challenges and opportunities that Vietnam faces in narrowing the digital gap.
As reported by Tuoi Tre News, the Reimagine TALK aimed to explore ways in which parents can engage more effectively in the digital learning journey of their children and how teachers and caregivers can offer the scaffolding that children need to learn digitally.
OMT represented by its CEO, Ms. Dau Thuy Ha shared OMT team's experience on "digital challenges, children and parents faced during the school closures caused by covid-19", specifically the challenges with access to digital learning curriculum/devices, the divide between urban/rural, socio-economic status, and the gender divide in accessing technology and internet.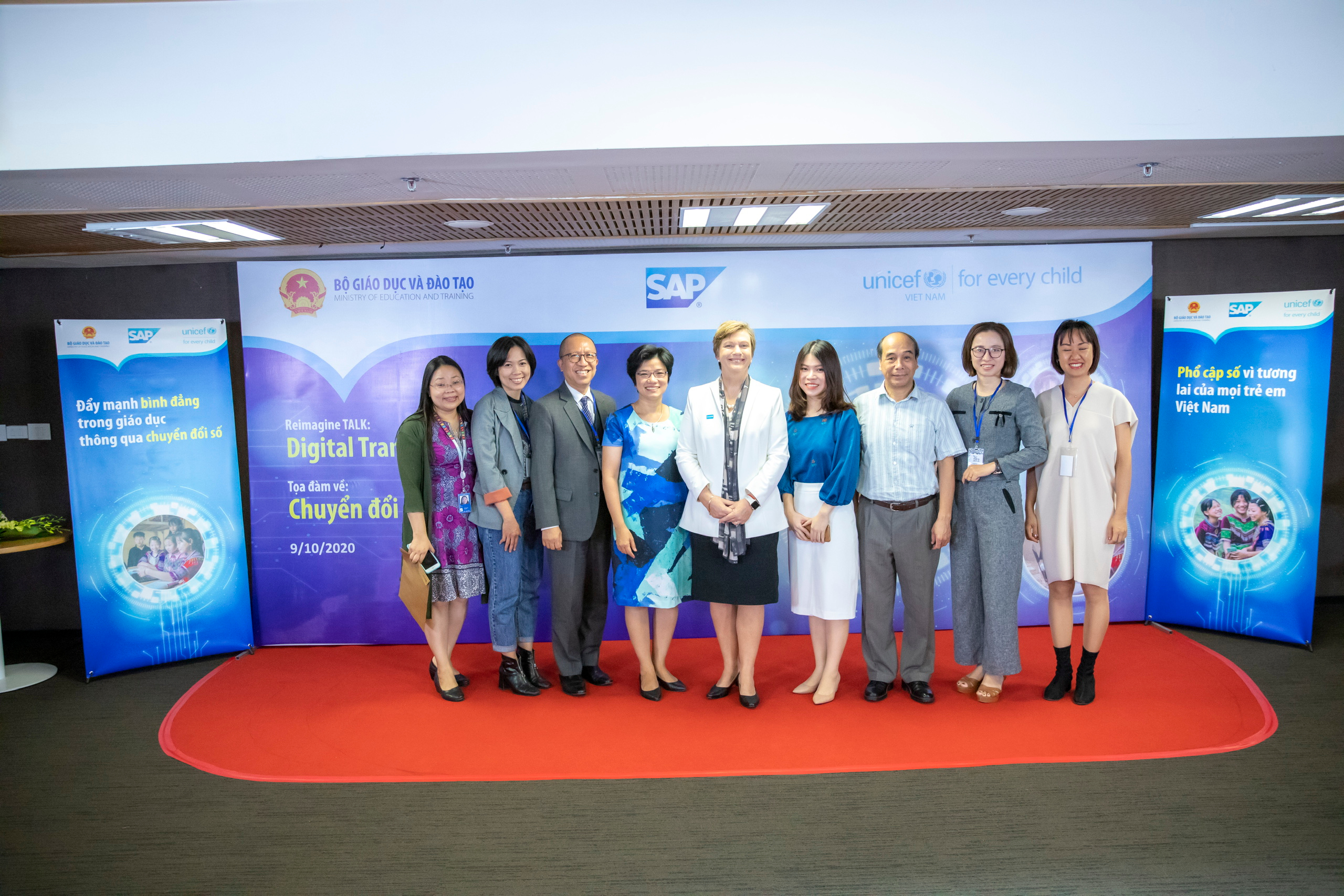 A recent assessment at 500 preschools in Vietnam by KidsOnline showed a significant gap in readiness, digital skills, facilities, infrastructure, and learning materials in ethnic minority languages in preschool education.
Evidence points to the fact that young people in Vietnam see digital literacy as important for their future, however they do not necessarily feel they have developed the right skill set in this area. Moreover, young people with disability, living in remote, mountainous areas, and those from ethnic minorities are not perceiving digital education equally as their peers.
As a pioneering technology partner to the education sector of Vietnam, OMT, KidsOnline and partner NGO CFC Vietnam work hard to contribute to the increased public understanding of the importance of digital literacy for the future of Viet Nam's children, and policy advocacy for government stakeholders, the private sector, and youth-led organizations to accelerate efforts for digital transformation for education system and close the digital divide for the most vulnerable children.
Link to UNICEF Vietnam's press release about the "REIMAGINE TALK" here.
---
---