Made-in-Vietnam KidsOnline – Next step for 4.0 preschool education

Share the post
In alignment with the technology boom in Industry 4.0, the education sector is adapting new smart technology solutions to increase efficiency.
KidsOnline, an emerging-wanted technology solution for preschools using advanced technologies of the world-famous technology leader Amazon Web Services (AWS), is growing rapidly thanks to its multi-benefits for preschools managers, parents, and children.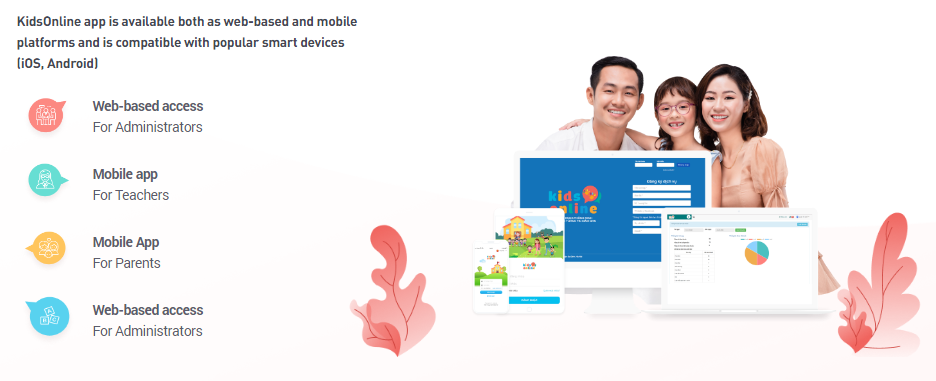 KidsOnline, a smartphone app for preschool education is taking the market by storm
Made-in-Vietnam best-case
With KidsOnline, preschools can replace the traditional management method using paper documents and books to manage with a technology-led one, thus helping them increase professionalism, significantly reduce workload for teachers, ensure information security, and facilitate quick and fluent information exchange between preschools and parents.
Dau Thuy Ha, co-founder cum chairwoman of the Board of Directors of KidsOnline, stated that KidsOnline helps with online school fee payment, conducting quick and exact online surveys and statistics, managing information exchanges between teachers and parents, storing images and information, as well as taking roll-call by images.
Specifically, by using the KidsOnline smartphone app, parents can follow their children's pre-school daily activities, nutrition level of meals, check regular assessments, photos, extracurriculars, and daily information, and others without having to arrange direct meetings with teachers as they did in the past.
Notably, KidsOnline partners with AWS to optimise its database while ensuring stability and low latency for services such as machine learning, voice to text, and others, thus helping it further increase service quality. It is planning to use Amazon Rekognition to identify objects, people, text, scenes, and activities in images and videos, as well as detect any inappropriate content in the upcoming time.
To ensure information security and ensure database backup, KidsOnline chooses two Tier3 – VNPT-IDC international-standard database centres. KidsOnline also partners with leading groups in healthcare and education such as medical group AMV, and famous mathematic application Matific to benefit pre-schools and children.
Impressive figures
KidsOnline was initiated from 2015 when co-founders who are young parents want to have a technology solution helping them to better take care of and follow their children at preschools. And KidsOnline was then founded and received its first customers in 2016.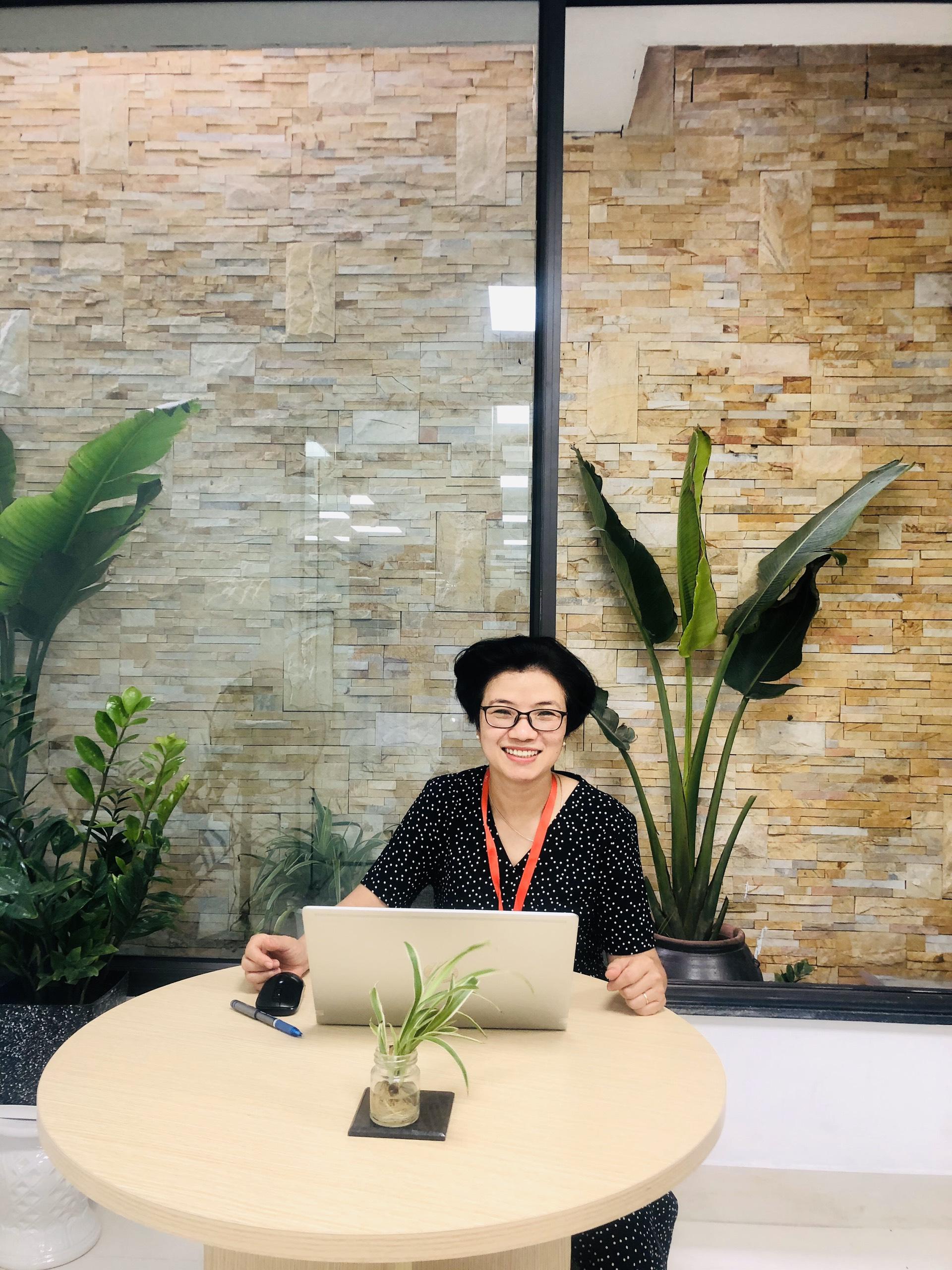 Dau Thuy Ha, co-founder cum chairwoman of the Board of Directors of KidsOnline
At present, KidsOnline has over 80 staffs and experts and advisers, as well as 50 domestic and international partners. It is now available in about 40 cities and provinces with over 1,200 preschool customers and 150,000 parent followers, and 20,000 preschool teachers. Every day, KidsOnline sees 50,000 visits from parents and teachers.
In addition to domestic customers who are dominating its customer base, KidsOnline is planning to target more international schools and bring more efficient solutions to more customers in the future.
Future trend
KidsOnline is one of the outstanding examples of the technology trend in the local education sector. In addition to preschools, primary, secondary schools, and universities are also seeing the same trend. The coronavirus epidemic is a test that brings both opportunities and challenges for Vietnamese education as public schools are scampering to adopt e-learning and catch up with private schools that have stepped on the path to innovation already.
To cash in on the growing demand, there are game-changers. Vietnam's three ICT giants of VNPT, Viettel, and FPT have all spotted the gap between supply and demand and have come out with their very own dedicated online teaching suites.
Since early February, VNPT has rolled out its e-learning product which features live-streaming classes, uploading pre-recorded classes, and online testing in a tight bundle. Similarly, Viettel has jumped into the fray with the ViettelStudy social network for learning that offers very similar features. FPT has also stepped up the promotion of its very own FPT.eLearning which it developed in 2015.
Education experts forecast that 5G, which is expected to be commercially launched in Vietnam in late 2020, will leverage the growth of technology solutions in education in the future.
---
---